You Need a New Face Mask! Top Brands to Buy Face Masks From in Singapore by Vanilla Luxury
You Need a New Face Mask! Top Brands to Buy Face Masks From in Singapore
Does your face mask collection need a refresh? Take a look at these top (and new) brands to buy quality and stylish face masks from in Singapore
Want to buy face masks in Singapore? With face mask-wearing here to stay, your old collection is probably in need of a refresh. The good news is that with time (and experience!) companies have now developed face masks with better designs and more stylish elements like masks chains. You can now find a wider range of both local and international brands selling face masks in Singapore that spell quality, comfort and style. 
Here's our round-up of the best brands to buy face masks in Singapore from.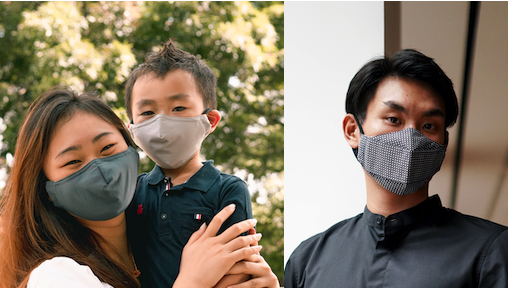 Want a face mask that works in this humidity? Singaporean brand PEFORE, is all about creating quality and effective reusable face masks for comfortable wear in Singapore's humid climate. The brand started their journey by developing a medical-grade reusable face mask and has since had several refinements in design, style and functionality. 
PEFORE launched with 1 size face masks and has now grown to 7 different sizes for all face and age types - from kids to adults.
Their exclusive Medical Grade Fabric Mask Series comes in a wide array of designs to suit every occasion with no compromise on protection. The Medical Grade Fabric used by PEFORE is made with a poly-rayon blend that has been treated with Silver Technology from Sanitized® and a water-repellent Teflon EcoElite™ finish from DuPont™. It has both water-repellent and anti-bacterial properties.
If you hate the inside of your face mask getting wet, you'll like that PEFORE's collection is made with dri-fit material, a soft and breathable mesh that improves air-flow and allows it to dry quickly. From fashionable solids in bright and neutral colours to delicately embroidered organza, glitter and sequin lace, you'll find a comfortable and stylish face mask on here that will suit everyone in the family.
Click here for the full article.